10 Inspirational & Motivational Successful People Who Did Not Let Failure Define Them.
Everybody, at some point in their lives, has experienced failure. It could be something as simple as not getting the job you wanted, or getting fewer marks even after working your ass off. But what defines you is not your failure, but how you get back up after being hit.
Here are the failure-to-success stories of some famous people all over the world, that will definitely inspire you on one of those days when you have just given up hope.
1. A sports star.
BEFORE:
Once, a young school boy was caught in a fire accident in his school and was assumed that he would not live. His mother was told that he was sure to die, for the terrible fire had devastated the lower half of his body. Even if he were to survive, he would be a cripple throughout his life.
But the brave boy did not want to die nor did he want to be a cripple. Much to be the amazement of the doctor, he did survive. But unfortunately from his waist down, he had no motor ability. His thin legs just dangled there, lifeless. Ultimately he was discharged from the hospital. But his determination to walk was indomitable. At home, when he was not in bed, he was confined to a wheelchair. One day, he threw himself from the chair and pulled himself across the grass, dragging his legs behind him.
He reached the picket fence, raised himself up and then stake by stake, he began dragging himself along the fence, his resolve to walk undeterred. He did this every day, with faith in himself that he would be able to walk unaided.
With his iron persistence and his resolute determination, he did develop the ability to stand up, then to walk haltingly, then to walk by himself and then to run.
AFTER:
He began to walk to school, then run to school, to run for the sheer joy of running. Later in college he made the track team.
In February 1934, in New York City's famed Madison Square Garden, this young man who was not expected to survive, who would surely never walk, who could never hope to run – this determined young man, Dr. Glenn Cunningham, ran the world's fastest mile.
An epitome of the power of positive thinking and faith in one's self, Glenn Cunningham continues to be an inspiration for many, and his story, a brilliant testimony to how one can bounce back even when all odds are stacked against one, to the extent that death seemed the preferable option.
2. An entrepreneur.
BEFORE:
He had a troubled childhood – his parents separated, and his stepfather was
physically abusive to his mother and siblings. His mother was falsely convicted twice because of his stepfather's allegations. Because they had no one to take care of them, he, along with and his siblings, had to stay in a foster home at the age of 8. His first marriage failed partly due to his choice of opting out of a medical career and because he cheated on his wife. Not only did he fail
miserably at his job as a medical equipment salesman, but his girlfriend also deserted him due to his deteriorating financial conditions.

Homeless, he stayed with his son at motels, parks, airports and once even in a public toilet.
He t
oiled incessantly at a brokerage firm during the daytime, stood in long queues so as to sleep under a roof at night.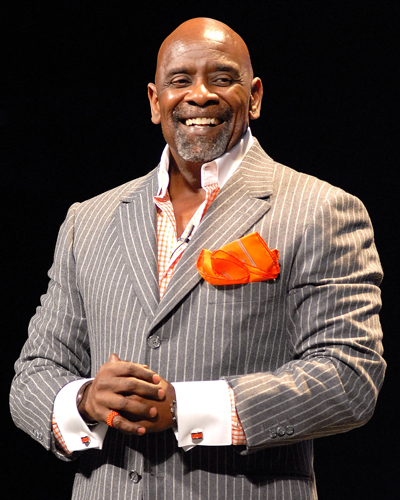 AFTER:
After passing
the licensing exam in 1982, he became a full-time employee of Dean Witter. He established his own brokerage firm Gardner Rich & Co. in 1987, in which he owns 75% of the stock. He sold a small stake in Gardener Rich in 2006 in a multi-million dollar deal.
He is none other than Chris Gardner, the

C.E.O and founder of Christopher Gardner International Holdings – with offices in San Francisco, New York, and Chicago. His life was portrayed in a Hollywood film – The Pursuit of Happyness – which not only went on to be a blockbuster, but was also loved by audiences worldwide.
3. An Indian hockey player.
BEFORE:
He is an Indian professional field hockey player and an ex-captain of the Indian National Team. He made his international debut in January 2004 in Sultan Azlan Shah Cup In Kuala Lumpur. He took over as the captain of the Indian national team in January 2009. At a time when he was at his peak, he was said to have the best speed in the world in drag flick (speed 145 km/h). On 22 August 2006, Singh was seriously injured after being hit by an accidental gunshot in Shatabadi train, while on his way to join the national team due to leave for the World Cup in Germany two days later. He was almost paralyzed and on a wheelchair for two years of his life.
AFTER:
Sandeep Singh Bhinder not only recovered from that serious injury, but also established himself again in the team.
Under his captaincy, the Indian team managed to clinch the Sultan Azlan Shah Cup in 2009 after defeating Malaysia in the finals at Ipoh. India won the title after a long wait of 13 years. Singh was also the top goal scorer of the tournament.
The India men's national Hockey team had qualified for the 2012 Summer Olympics in London after a gap of 8 years. The team had a resounding victory over France in the finals of the Olympic qualifiers by beating France 8–1. Ace drag-flicker Singh starred in the final against France by scoring five goals – including a hat-trick – all from penalty corners (19th, 26th, 38th, 49th and 51st minutes). Singh was the highest scorer of the Olympic qualifiers tournament by scoring 16 goals.
He is regarded as one of the best drag flickers of the game.
4. A wildlife presenter on the Discovery Channel.
BEFORE:
I must say that most of you all may know, or must have read about or seen Bear Grylls From Discovery Channel, on DSTV, GO TV or any other wildlife broadcasting stations or channels.
After leaving school, he briefly considered joining the Indian Army and hiked in the Himalayan mountains of Sikkim and West Bengal. Eventually, he joined the Territorial Army and, after passing selection, served as a reservist with the SAS in 21 SAS Regiment (Artists) (Reserve), for three years until 1997.
In 1996, he suffered a free-fall parachuting accident in Zambia. His canopy ripped at 16,000 ft, partially opening, causing him to fall and land on his parachute pack on his back, which partially crushed three vertebrae.
He later said: "I should have cut the main parachute and gone to the reserve but thought there was time to resolve the problem". According to his surgeon, he came "within a whisker" of being paralyzed for life and at first it was questionable whether he would ever walk again. He spent the next 12 months in and out of military rehabilitation.
AFTER:
In a showcase of what pure determination and hard work can do, on 16 May 1998 he achieved his childhood dream climbed to the summit of Mount Everest, 18 months after breaking three vertebrae in a parachuting accident.
At 23, he was at the time among the youngest people to have achieved this feat. This is the inspirational story of the amazing Bear Grylls. He is known to the world as a television presenter for the Discovery Channel, with his own show called Man Vs. Wild.
5. A Software engineer.
BEFORE:
In the middle of 2009, he was the software engineer that no one wanted to hire. Despite a dozen years of experience at Yahoo and Apple Computer, he got turned down by two of the internet's most upcoming companies at the time. First Twitter, and then Facebook.
AFTER:
When he could not find any other company that would hire him, he teamed up with another Yahoo alum,

Jan Koum

, and built the application that has not only dominated cloud-based messaging, but is also used all over the world. Yes, this person is none other than Brian Acton, who developed Whatsapp. Whatsapp was acquired by Facebook in 2014 for about $19 billion USD in cash and stock, making Acton's net worth around $3.8 billion.
6. A Bollywood superstar.
BEFORE:
If you were born in the 90's downwards, then you probably must have seen this Indian guy in the movie titled "MAD".
This film star first gained popularity in the early 1970s. So total was his dominance of the movie scene in the 1970s and 1980s that the French director François Truffaut called him a "one-man industry." But there came a time when a number of his films which released consecutively failed at the box office, and just a few years later, his production house tanked, eventually led to its financial and operational collapse in 1997.
AFTER:
However, he soon made a comeback, and as of 2015, is still one of the most bankable, successful and respected stars all over the world. This person is no other than the incredible Amitabh Bachchan.
He has played a range of characters and received critical acclaim for many of them. The recent movie Piku is still earning him nods of approval from all over the world. He is currently 72 years old and proves that age is no barrier!
7. An American rock climber, engineer, and biophysicist.
BEFORE:
A prodigy rock climber, by age eight he had scaled the face of the 11,627-foot Mount Temple in the Canadian Rockies, and by 17 he was acknowledged to be one of the best climbers in the United States
. In January 1982, after having ascended a difficult technical ice route in Huntington Ravine on Mount Washington in New Hampshire, Herr and a fellow climber Jeff Batzer were caught in a blizzard and became disoriented, ultimately descending into the Great Gulf where they passed three nights in −29 °C degree temperatures.
By the time they were rescued, the climbers had suffered severe frostbite. Both of Herr's legs had to be amputated below the knees
; his companion lost his lower left leg, the toes on his right foot, and the fingers on his right hand.
AFTER:
While a postdoctoral fellow at MIT in biomedical devices, he began working on advanced leg prostheses and orthoses, devices that emulate the functionality of the human leg. Using specialized prostheses that he designed, he created prosthetic feet with high toe stiffness that made it possible to stand on small rock edges the width of a coin, and titanium-spiked feet that assisted him in ascending steep ice walls. He used these prostheses to alter his height to avoid awkward body positions and to grab the hand and foot holds previously out of reach. His height could range from five to eight feet.
As a result of using the prostheses, Herr climbed at a more advanced level than he had before the accident, making him the first person with a major amputation to perform in a sport on par with elite-level, able-bodied persons.
8. An entrepreneur, cartoonist, animator, voice actor, and film producer.
BEFORE:
Before he became the legend that he is today, this man was struggling to make ends meet. In 1919, while working for a newspaper,
he was fired by the newspaper editor because he "lacked imagination and had no good ideas."
In January 1920, he formed a short-lived company with another cartoonist. However, following a rough start, he left temporarily to earn money at the Kansas City Film Ad Company. He was soon joined by Iwerks, who were not able to run their business alone. Later, though he acquired
his own studio which was successful, studio profits were insufficient to cover the high salaries paid to employees. The studio became loaded with debt and wound up bankrupt.
After that, he decided to set up a studio in the movie industry's capital city, Hollywood, California.
AFTER:
He created Oswald the Lucky Rabbit. Oswald, which was one of his first huge successes in the cartooning business. At that time, he was only receiving a 20 percent cut on his films and was ready to negotiate for higher since he was barely earning.
He received another setback when his producer stole the character, and also stole his animation crew by negotiating contracts with them. His producer thought he would cave and work with the mere 20% he was paid.
While most people would pack their bags and return home crying, or work for minimum wages, this dauntless young man went on to create his most successful cartoon character EVER – Mickey Mouse. Yes, ladies and gentlemen, this amazing person is none other than the entrepreneur, cartoonist, animator, voice actor, and film producer Walt Disney. Reportedly, he was also told that Mickey Mouse would not work since a huge mouse on the screen would terrify women. Well, it seems that women were not scared, for this mouse has continued to share his story on screens all over the world, even today.
He did not let a string of failures overcome him, standing strong even through his toughest times. There must not be a single person who does not know Disney, or hasn't heard the name "Disney". The newspaper editor who fired him for "lack of imagination and no good ideas" must be rolling in his grave right now!
9. A film-maker.
BEFORE:
He wanted to study film at the University of Southern California's School of Cinematic Arts. However, he was rejected due to his "C" grade average. He applied for the second time but got rejected again. Overall, he applied to USC three times- but was rejected all three times. He then applied and was admitted to California State University, Long Beach, where he majored in English.
AFTER:
While still a student, he was offered a small unpaid intern job at Universal Studios with the editing department. He was later given the opportunity to make a short film for theatrical release, the 26-minute, 35mm,
Amblin'
, which he wrote and directed. Studio vice president Sidney Sheinberg was impressed by the film, which had won a number of awards and offered him a seven-year directing contract. It made him the youngest director ever to be signed for a long-term deal with a major Hollywood studio. Yes, I am talking about the exceptionally talented
Steven Spielberg
.
Today, he is a very successful film-maker and is known for his movies: Jaws, Jurassic Park, Schindler's List, Catch Me If You Can etc. He has directed 27 movies over four decades, has won 3 Oscars, including two for Best Director.
The gross of all Spielberg-directed films is said to exceed $8.5 billion worldwide. His personal net worth is estimated to be more than $3 billion.
Imagine the kind of films we would have lost out on, had he decided to give up on film-making altogether after being rejected thrice by his dream school!
10. An Author.
BEFORE:
This woman needs no introduction. Her books have sold more than 400 million copies worldwide.
But there was a time in her life when she was diagnosed with clinical depression and contemplated suicide.
Her marriage had failed, and she was jobless with a dependent child. She signed up for government aid ( she was so poor, she could not afford to support herself and her daughter),
describing her economic status as being "poor as it is possible to be in modern Britain, without being homeless."
In 1990, while she was on a four-hour-delayed train trip from Manchester to London, the idea for a story of a young boy attending a school of wizardry "came fully formed" into her mind. In 1995, she finished the manuscript of her first book on an old manual typewriter. The book was submitted to twelve publishing houses, all of which rejected the manuscript.
Editor Barry Cunningham from Bloomsbury advised her to get a day job since she had little chance of making money from writing children's books.
AFTER:
Today, she is United Kingdom's best-selling living author, with an estimated fortune of £560 million, ranking her as the twelfth richest woman in the UK. She is none other than J.K Rowling – the creator of the Harry Potter series. Saying that the Harry Potter franchise was and is a success would be an understatement.
Just remember: Nothing is impossible.
🙂 Feeling inspired? React | Comment | Share
© I Must Talk Initiative | Story Pick | Akanksha Prabhune